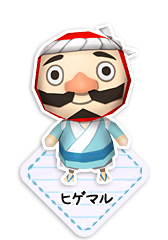 Charlie
is a character in
Enchanted Folk and the School of Wizardry
.

Players can buy noodles at his bar "
Charlie's Noodles
" at his noodle bar which can be found at either the
Fungi Forest
or at
The Beach
.
Charlie can also offer advice and information on the berry market, giving details on recent prices that Cat Sith has been paying for different berries as well as giving predictions on what future prices players may be able to sell different berries for.
Ad blocker interference detected!
Wikia is a free-to-use site that makes money from advertising. We have a modified experience for viewers using ad blockers

Wikia is not accessible if you've made further modifications. Remove the custom ad blocker rule(s) and the page will load as expected.